Brasil Hope Tour
September 16

-

September 22

USD $300,00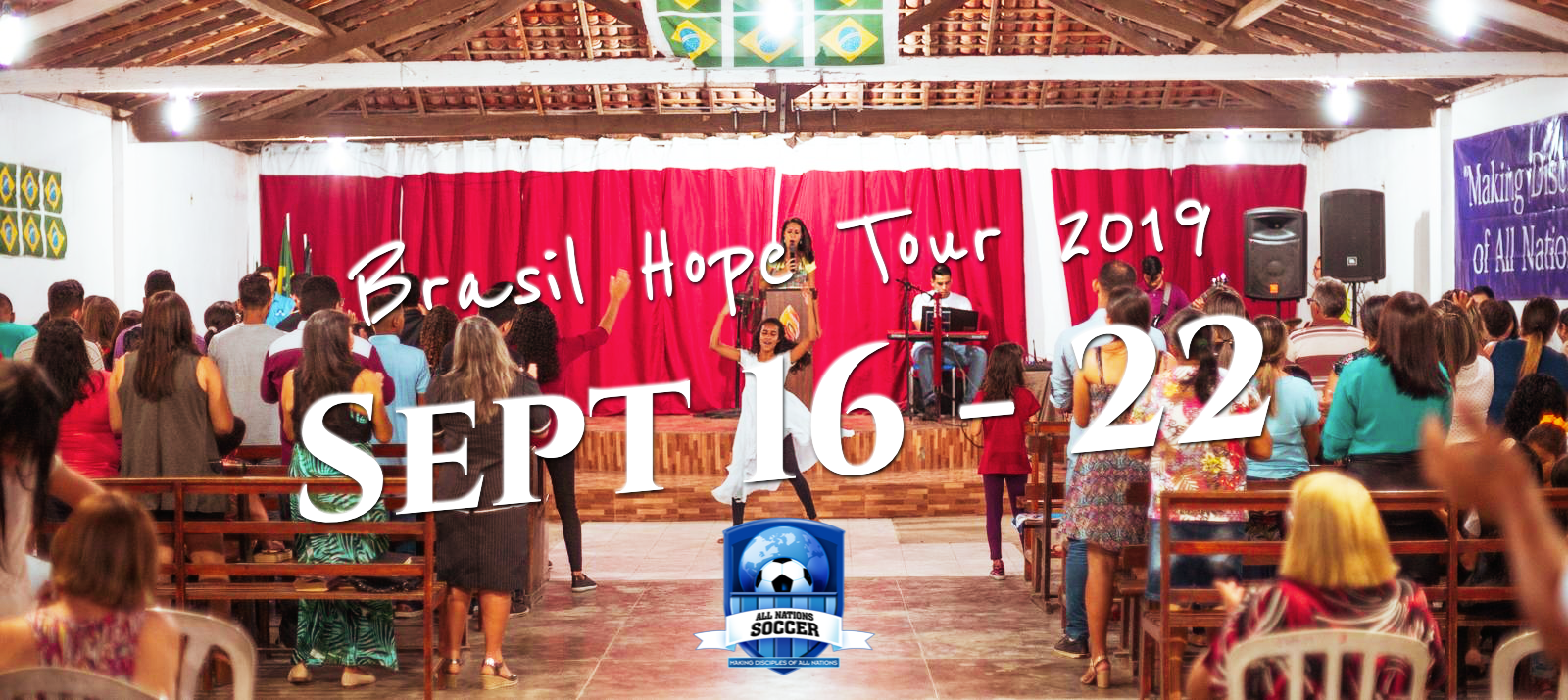 The Brazil Hope Tour Project will be held for the third time in Brazil. The events will be held in the village of Rio Tinto, Paraíba where an ANS Cup and evangelistic events will be conducted in partnership with the local Church IBTA.
LEARN ABOUT THE BRASIL HOPE TOUR: https://allnationssoccer.org/brasil-hope-tour/
The estimated cost that each individual volunteer should raise will be: R $ 300,00
Includes:
Local transport, accommodation, meals (At the base)
---
DEPOSITS to be made to ANS Ministries: https://allnationssoccer.org/donate/
---
Volunteer should send this amount in full to ANS Ministries. Make the deposit on the website or follow the instructions on how to deposit into the ANS Ministries account on the page.
---
APPLY FOR BRAZILIAN VISA HERE:  https://www.braziliantouring.com 
---
Participants from all over the world are welcome!
The meeting point will be the city of João Pessoa, Paraíba, Brazil. Participants will be responsible for acquiring own VISA and transportation up to João Pessoa, Brazil.
---
Memories from Brasil Hope Tour 2017
---
Interested volunteers need to fill out the volunteer application on the link: